Florida suspect killed in shooting 'waited' for deputies before opening fire, wounding officer: police
A Florida suspect was killed in a pursuit by deputies on Sunday after he "waited" and opened fire on officers, hitting a deputy three times, authorities said.
Zion Bostick, 23, allegedly tried to break into cars just before 7 p.m. in unincorporated St. Petersburg when deputies were alerted and began pursuing the suspect, the Pinellas County Sheriff's Office said.
K-9 Corporal Matthew Aitken, 40, and his K-9, Taco, were accompanied by Sgt. Jake Viano, 49, as they followed Bostick into a fenced yard, where officials say the suspect was "waiting".
"The suspect was waiting for them and as the K-9 and the driver evacuated the building, that's when the suspect shot the deputy," the St. Petersburg police chief said. Anthony Holloway at FOX13 Tampa.
MANHUNT TAKES PLACE IN MISSOURI AFTER 2 OFFICERS DRAWN, 1 KILLED
Police said deputies followed the suspect and spotted him trying to hide behind a corner of a house.
Bostick opened fire, hitting Aitken three times before shooting Viano, officials said. Viano dodged the bullets and returned fire, killing the suspect.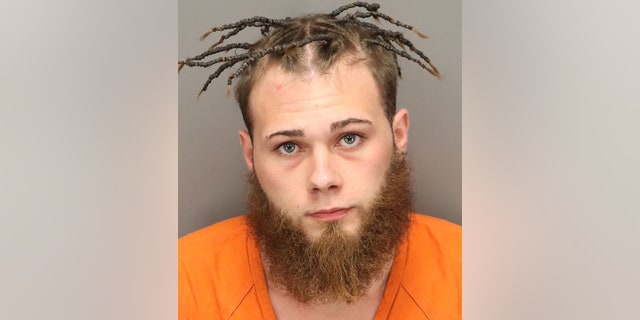 Aitken was recovering in a hospital in stable condition, officials said.
Viano and Taco were not injured in the shooting.
TEXAS COPS PROSECUTED, FATALLY SHOT MAN WHO ADMITTED HAVING SEX WITH 13-YEAR-OLD GIRL
Bostick had a second gun in his right pocket, police said, which was reported stolen in Manatee County.
He had a "long criminal history", the St. Petersburg Police Department said.
CLICK TO GET THE FOX NEWS APP
Bostick's previous arrests include DUI, vehicle break-ins, drug possession and evidence tampering, the station reported, citing jail records.
If you are the owner of the content and do not want us to publish your materials on our website, please contact us by email – at itipspedia@gmail.com The content will be deleted within 24 hours.