Mahindra Thar 4X2 price powertrain, design, features details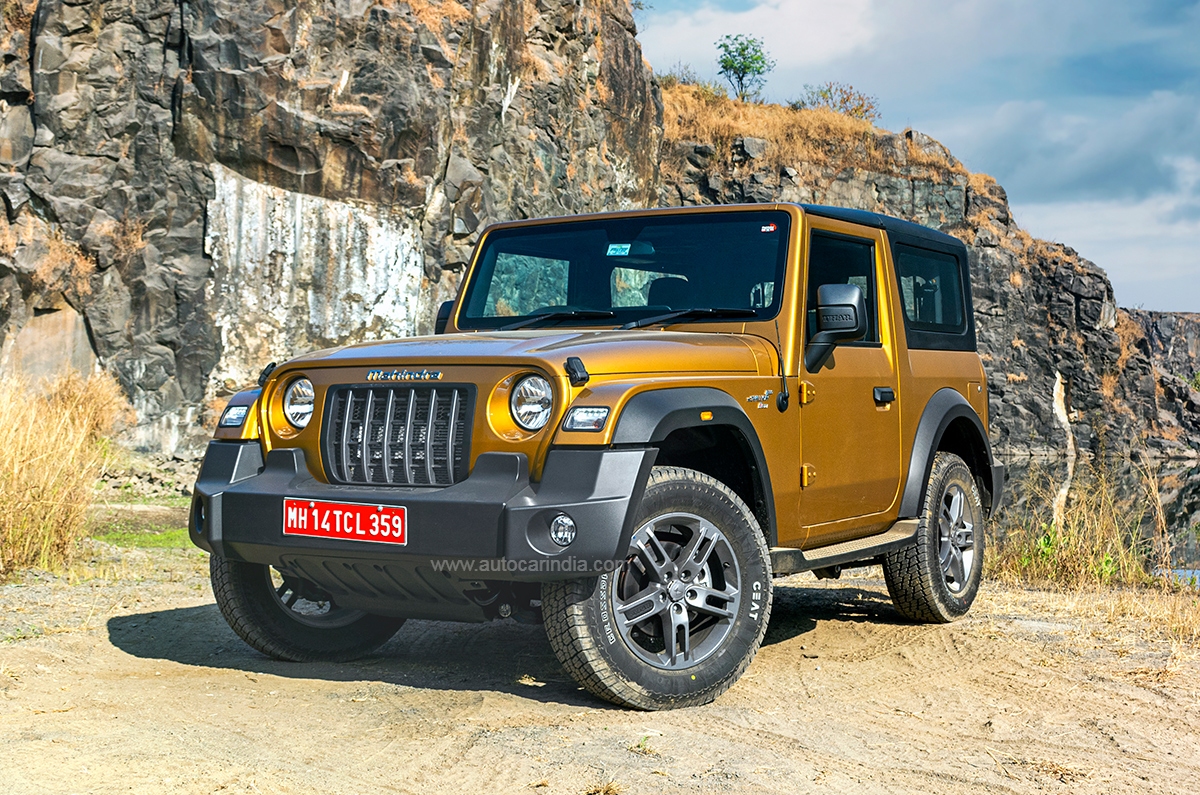 The recently introduced Mahindra Thar 1.5 diesel 4X2 has received its first price hike. While there has been no official announcement so far, dealer sources have confirmed this development. The manufacturer has only hiked prices of the Thar diesel 4X2 at the moment. However, prices for the Thar AX(O) 1.5-litre diesel manual and LX 2.0-litre automatic variants remain unchanged for now.
Thar 2WD gets a petrol and diesel engine option
Rs 50,000 price hike introduced on diesel LX MT variant
Thar 4WD comes with 2.2-litre diesel engine
According to dealers, updating the engine to meet RDE norms is the reason behind the price hike. Here's a detailed look at the prices of the Thar 2WD along with the 4WD variants.
Mahindra Thar prices
Thar 2WD variants
Thar 2WD new prices
Thar 2WD old prices
Difference
Thar 4WD variants
Thar 4WD prices
1.5-diesel MT AX(O)
Rs 9.99 lakh
Rs 9.99 lakh
Nil
2.0-petrol MT AX(O) (Soft top)
Rs 13.59 lakh
1.5-diesel MT LX
Rs 11.49 lakh
Rs 10.99 lakh
Rs 50,000
2.2-diesel MT AX (O)
Rs 14.21 lakh
2.0-petrol AT LX
Rs 13.49 lakh
Rs 13.49 lakh
Nil
2.0-petrol MT LX
Rs 14.28 lakh
–
–
–
–
2.2-diesel MT LX
Rs 14.87 lakh
–
–
–
–
2.2-diesel MT LX (Soft Top)
Rs 14.97 lakh
–
–
–
–
2.0-petrol AT LX (Soft Top)
Rs 15.73 lakh
–
–
–
–
2.0-petrol AT LX
Rs 15.82 lakh
–
–
–
–
2.2-diesel AT LX
Rs 16.29 lakh
As can be seen in the table above, the price difference of Rs 2.33 lakh continues between the 4X2 and 4X4 versions of the 2.0-litre petrol-AT LX variant. With the Rs 50,000 price hike, however, the price difference between the 4X2 and 4X4 versions of the diesel-MT LX variants is Rs 3.38 lakh.
Mahindra Thar 2WD: powertrain details
The Thar 2WD is powered by the same 1.5-litre diesel engine that does duty on the XUV300. This unit puts out 117hp and 300Nm of torque whilst being paired only to a 6-speed manual transmission. The second powertrain on offer on the Thar 2WD is the same 2.0-litre turbo-petrol that does duty on the Thar 4WD. This mill puts out 152hp and 320Nm of torque whilst being offered with a 6-speed torque convertor automatic transmission. To know more about the Thar 2WD's performance, you can click to read our review here or watch the video here.
Mahindra Thar 2WD: rivals
The Thar 2WD does not have a direct rival in the market as of now, but the more expensive Thar 4WD takes on the likes of the Force Gurkha and the upcoming Maruti Jimny, which will go on sale by mid-2023.
If you are the owner of the content and do not want us to publish your materials on our website, please contact us by email – at itipspedia@gmail.com The content will be deleted within 24 hours.