"Subject of an attempted racketeering" – Achraf Hakimi's lawyer issues statement after PSG player was charged following rape allegations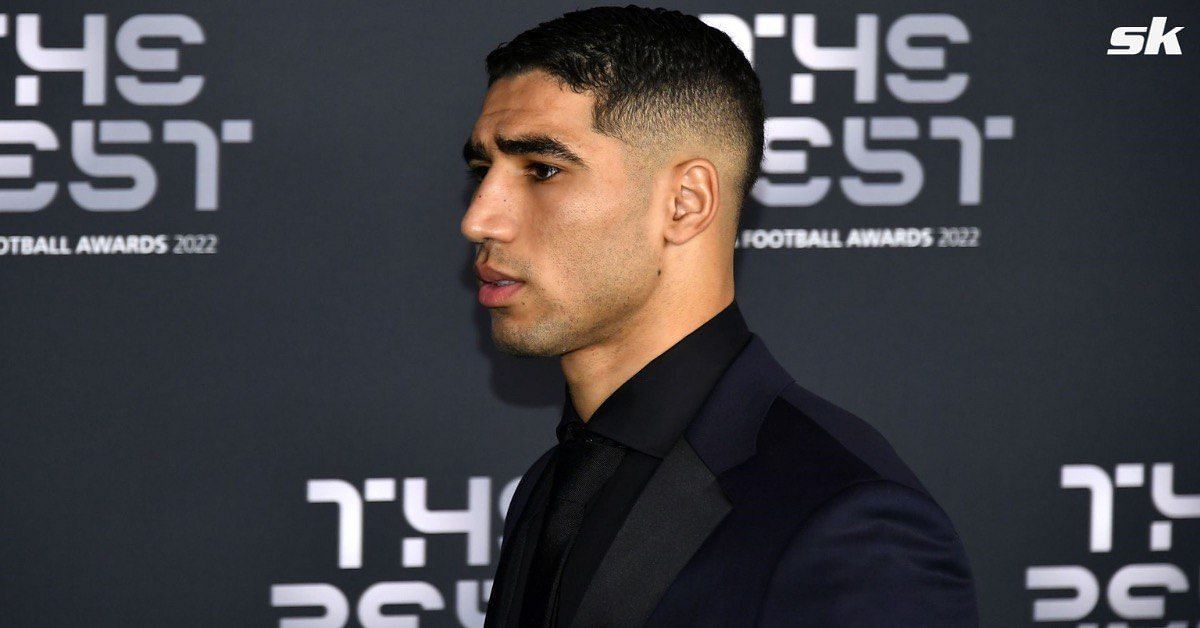 Paris Saint-Germain (PSG) superstar Achraf Hakimi's lawyer Fanny Colin has issued a strongly worded statement after her client was charged with rape. Colin claimed that her client is completely innocent and is a victim of attempted malfeasance.
According to ESPN, a 24-year-old woman went to the police last week accusing the PSG right-back of rape. She did not press charges, but her testimony compelled the prosecution office to open an investigation.
On Friday (March 3), the prosecution office of the Paris suburb of Nanterre revealed that Hakimi was questioned by investigators on Thursday (March 2). Following the probe, the Moroccan player was charged with rape and placed under police monitoring.
Following the latest developments, Colin reaffirmed her client's innocence, arguing that the alleged victim did not submit enough evidence. Her statement, as published by L'Equipe, read:
"During his hearing, carried out at his express request, Achraf Hakimi firmly denied the accusations made against him. I remind you that the indictment measure that followed this hearing is a must for anyone who is the subject of an accusation of rape and finally offers Mr. Hakimi the possibility of defending himself by opening up a large number of rights, in the first place that of reading the file."
She added:
"After the few hours of hearing, I remember, for my part, that the informant refused to file a complaint, refused to submit to the slightest medical or psychological examination and refused to be confronted with Achraf Hakimi even though the prosecution does not rest exclusively on his words.
"In my opinion, it follows from the documents, which are in the hands of the judicial police that Mr. Hakimi has, in this case, been the subject of an attempted racketeering."
---
Achraf Hakimi's situation could hurt PSG in UEFA Champions League clash with Bayern Munich
Although PSG have refrained from issuing a statement in support of Achraf Hakimi, Le Parisien believes that the French outfit are in the player's corner.
In the report, the French outlet claimed that PSG had conducted an investigation and found Hakimi deserving of their support. The former Real Madrid man was also seen training with the squad on Thursday (March 2), preparing for the Ligue 1 clash against Nantes on Saturday (March 4).
After Friday's ruling, PSG could backtrack on their stance and impose a temporary ban on the player to shield themselves from public criticism. In that case, they would lose one of their best creative outlets, who has scored four goals and claimed five assists in 31 games across competitions.
The Parisians are set to be without Neymar in the second leg of their UEFA Champions League Round of 16 clash at Bayern Munich on Wednesday (March 8).
If Hakimi is also ruled out, Christophe Galtier's side could find it difficult to overturn the 1-0 deficit from the first leg.
Edited by Sushan Chakraborty
If you are the owner of the content and do not want us to publish your materials on our website, please contact us by email – at itipspedia@gmail.com The content will be deleted within 24 hours.